Advertisement
X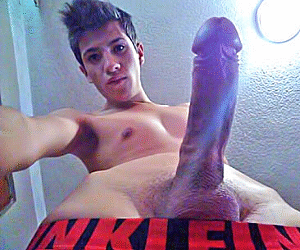 Close & Play
Click here to pick your PORNSTAR & PLAY FREE!
Tanned Hunk Gets Some Tight Hole
2016-01-08 10:02:39

02:02

5411
It always amazes me just how hard and just how thick Zak's cock is - but then who can blame him for sporting such wood when he's on the bed with Adam! Oh yes, these two sure had the hots for each other, but you may be wondering why this film is being posted on a Tuesday as a bonus date. Simply, it was the first film we made in HD and we had a few technical issues as we came to grips with the new cameras! In fact, we had pretty much decided that this film was never going to get to the editing stage, but the other Saturday I noticed the tapes still sitting on the side and decided to log them in. As it turned out the footage was better than I remembered so I set about editing it into a film, and the feedback from the member's forum was 100% "post it up" on the main site after they got the chance to watch it! So here you go, a bonus film which may not be up to our usual standard, but none-the-less is a hot and horny sensual sex session between two great looking guys. There's intense kissing, cock-sucking, rimming, 69-ing and some great fucking with two lovely cum-shots at the end... enjoy!