Advertisement
X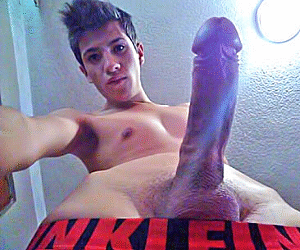 Close & Play
Click here to pick your PORNSTAR & PLAY FREE!
Jacking off uncut dick HD
2015-10-28 16:39:21

02:03

2368
Brendan James is eighteen years young and if those bright eyes don't betray his youthful vigor, the fact he's out running at half past six every morning might! While some of his mates have hopped off to university, Brendan is content to work with his grandfather as a builder (for now!) When he's not running about with his dogs chasing pheasants, he fancies himself quite the piano man, sounds to us like he must be fantastic with his fingers. He strips down to show off his toned, fuzzy body and uncut cock. As he settles into jacking off, he's soon reaching for the lube just to make things a little slicker. Brendan tweaks his nipple and plays with his foreskin, too, as he works himself closer to climax. When he's ready to shoot his load, he throws a pillow on the floor and cums all over it!