Advertisement
X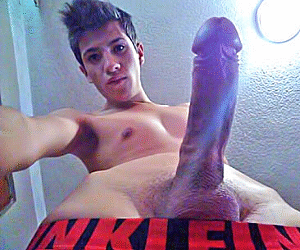 Close & Play
Click here to pick your PORNSTAR & PLAY FREE!
Sexual Pulsation Worship Fantasy
2016-02-26 06:38:37

01:46

19710
Incubus 2, The Final Chapter. Are you ready for it? A storm is brewing inside Francois Sagat. In the disturbing conclusion to his twisted tale, the star comes face to face with his evil, erotic impulses -- and the source of his conflict. Join fellow TitanMen exclusives David Anthony and Jesse Jackman, who help lead a top-notch cast in the continuation of Sagat's critically acclaimed directorial debut. Enter his dirty, disturbed mind if you dare... As his possessed mind and body pulse to life, Francois Sagat inserts himself in the middle of a sexual firestorm on a set with models David Anthony and Junior Stellano. By the pool, a buff bacchanal is brought to life as beefy Jesse Jackman and smooth Christopher Daniels revel in fruit, wine, piss and their own throbbing bodies. Searching for the end to his fight with fantasy and reality, Francois Sagat stares into the eyes of his devilish doppelganger -- and fucks himself senseless.