Advertisement
X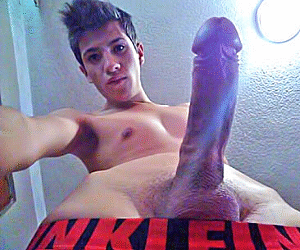 Close & Play
Click here to pick your PORNSTAR & PLAY FREE!
Mature amateurs at home
2015-11-04 19:01:14

02:03

3110
38 year old, big dicked stud Sam is back in front of my camera and this time he's got an even older buddy who was right along for the blissful ride to orgasms with he and Hobe. Truth be known, all three men took turns getting fucked with a huge dildo here and you want to talk about some hot, hot stuff! Steve is tall and such a sexy older man. He's got a nice big dick between his legs and between he, Sam and Hobe they sure had a blast getting one another off to explosive jizz shots! All three men love sucking cock and rimming and that is soon taking place following some very passionate kissing and fondling. These mature dudes really can't get enough of each other's rock hard dicks. When Hobe lays on his back for Sam to fuck him with the dildo, things go from hot to absolutely boiling in seconds flat. Steve tried to take on that massive fuck toy though and does pretty good for a bit. Sam was really able to take a good amount of that gigantic rubber dick though, his moans of lust loud and clear from start to finish. Who knew Sam loved it up the ass so much? We sure found out at Amateurs Do It, that's for sure! Each man cums with the dildo up their ass, with Steve finishing off the video with a nice jizz shot while Sam and Hobe works his hairy nipples. There is no doubt that each man was trying something quite new with the huge rubber dildo reaming their man holes. They sure took it well too, opening themselves up to a whole new form of prostate stimulation. This is great, great stuff for all you fuck toy lovers out there. And I was sure to catch Steve taking a shower afterward!