Advertisement
X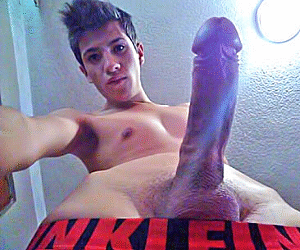 Close & Play
Click here to pick your PORNSTAR & PLAY FREE!
Ginger Boy Bareback Daddy Cherry Pop
2015-10-24 16:54:15

01:54

15163
When I saw this sexy skater boy named Josh, I knew I had to take him home and make a video for you guys. I met and chatted with him a few times while he was skating in that same area near my place, usually on the weekends. I just thought he was a friendly skater boy because whenever I walked by him and his friends skating, he would look at me and smile. To be totally honest, I NEVER suspected he was checking me out until one day when he was skating alone and I walked past him he nodded and smiled. So, I smiled and nodded and as I looked back over my shoulder I saw him stare at me and grab his crotch and smile. BAM! It was on! I called Hunter and told him to put a fresh battery in our camera. This hot little ginger was ABSOLUTELY looking for some action. GINGER JACK POT! And man did we give it to Josh's virgin little red crack. When I found out that he had only been blown by a guy before, I was super happy to train him. We showed him all; how to suck dick, how to eat ass, and best of all how to take cock like a champ. I am 1000% certain that you'll love this vid. Josh's moaning, squirming and yelling during sex will be enough to make anyone shoot! NO LIE; I jerked-off twice while editing this red hot ginger gem. Get yourself a can of orange crush and a bag of Cheetos and sit back and get ready to lick your little red fingers to this video because you're going to spooge all over the place!