Advertisement
X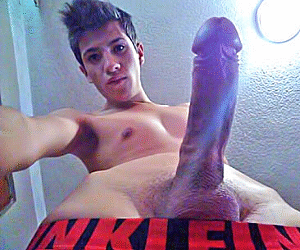 Close & Play
Click here to pick your PORNSTAR & PLAY FREE!
Juicy hairy bareback ass
2015-10-21 21:09:14

01:52

2249
Elen Milek, a beautiful blond-haired guy who gave us a great solo shoot, agreed to a screen test. This was his very first time having sex with another guy, including getting his cherry popped. Paul Belonek is the lucky guy who is paired with Elen. After a brief interview to find out about him, Paul starts to massage Elen, using oil to coat that sexy chest. We brought Vilem Posto in for a screen test, with Borek Sokol. It was his very first time with another guy and he agreed to get his cherry popped, so Borek was an ideal choice of partner. The two of them sit on the sofa, chatting, as Borek finds out a bit about Vilem. After exchanging compliments, they both remove their tee-shirts and Borek scoots closer to Vilem and starts to feel his sexy chest. He leans down and kisses Vilem's neck and shoulder as Vilem moves a hand over to rub Borek's groin.