Advertisement
X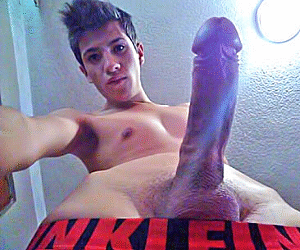 Close & Play
Click here to pick your PORNSTAR & PLAY FREE!
Men On Edge: Carter West Is Medically Examined And Edged By Two Perverts
2015-08-30 11:55:59

01:57

8035
Our two delinquents, Sebastian and Van, have to work off their community service hours for getting caught edging some hot stud as janitors at a local hospital. It's late one evening and a frazzled patient arrives for an appointment. The 23 year old patient's name is Carter West, he explains that he is leaving the country and needs a physical exam ASAP. The two assume the role of doctor, telling him to "Turn your head and cough". Carter's fat cock accidentally gets hard after being examined, but once the doctors check his prostate, he realizes things aren't quite right. He tries to leave the room but not before perverts wrestle him to the exam table. Strapped down with chains, Carter is edged and tickled till he screams for mercy. Carter has his prostate checked with a glass butt plug and dildo as his big uncut cock is finally made to cum all over himself.