Advertisement
X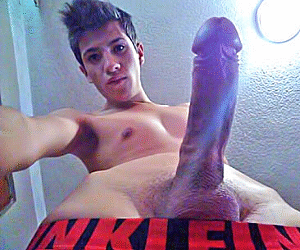 Close & Play
Click here to pick your PORNSTAR & PLAY FREE!
Horny priest butt sex
2015-10-17 14:14:34

01:56

2372
In the house of the lord, Father Acre finishes his prayers. Before he greets the masses, Father Acre grabs his cross and begins touching himself. The horny priest blows his load onto his stomach as Father Richards walks in on him. In an angry fury, Father Richards takes the sinning father down to the catacombs below, binding Father Acre and beating him with the crop. The bound sinner endures hot wax all over his giant cock and torso before he's shocked with the zapper and punished with a zipper of clothespins. Standing on electric pads, Father Acre feels the sting of Father Richards' belt on his backside as he's punished with electricity. The young father has his legs suspended in the air with his big cock dangling beneath him as Father Richards relentlessly flogs him. Father Acre begs Father Richards to fuck the devil out of him!